Vacate Cleaning Services: Top Rated in Your Area
The end of your lease may be a challenging and stressful time. It can be overwhelming if you have a rental property; you have to return it in its original condition at the end of the tenancy. This means deep cleaning is required to diminish the accumulated dust, stains, dirt, grease, and germs from every nook and cranny. Before getting back your bond money, the landlord examines every inch of his premises.
Vacate cleaning is also known as move-out cleaning or end-of-lease cleaning and is required at the end of the lease when you take out all the furniture from the rental property. Actually, vacate cleaning is deep and precise cleaning and sanitization of the tenancy. That's the reason you must prefer professional vacate cleaning Perth for a thorough vacate cleaning to pass the rental inspection.
The professionals at the best vacate cleaning Perth ensure a thorough cleaning with no stone left unturned at the end of your tenancy. Our procedure includes cleaning the following areas:
Cleaning all the nooks and crannies of the rental property from top to bottom, left to right, and back to front.
Kitchens, furniture and benchtops, microwave ovens, refrigerators, range hoods, sinks, dishwashers, vents, and cabins.
All rooms: bedrooms, common rooms, dining rooms, and common rooms.
Bathrooms, water tubs, showers, and toilets, including removal of soap stains, cleaning glass, and sanitizing the floors.
Ceiling fans, light fixtures, and vents
All the windows (internal and external)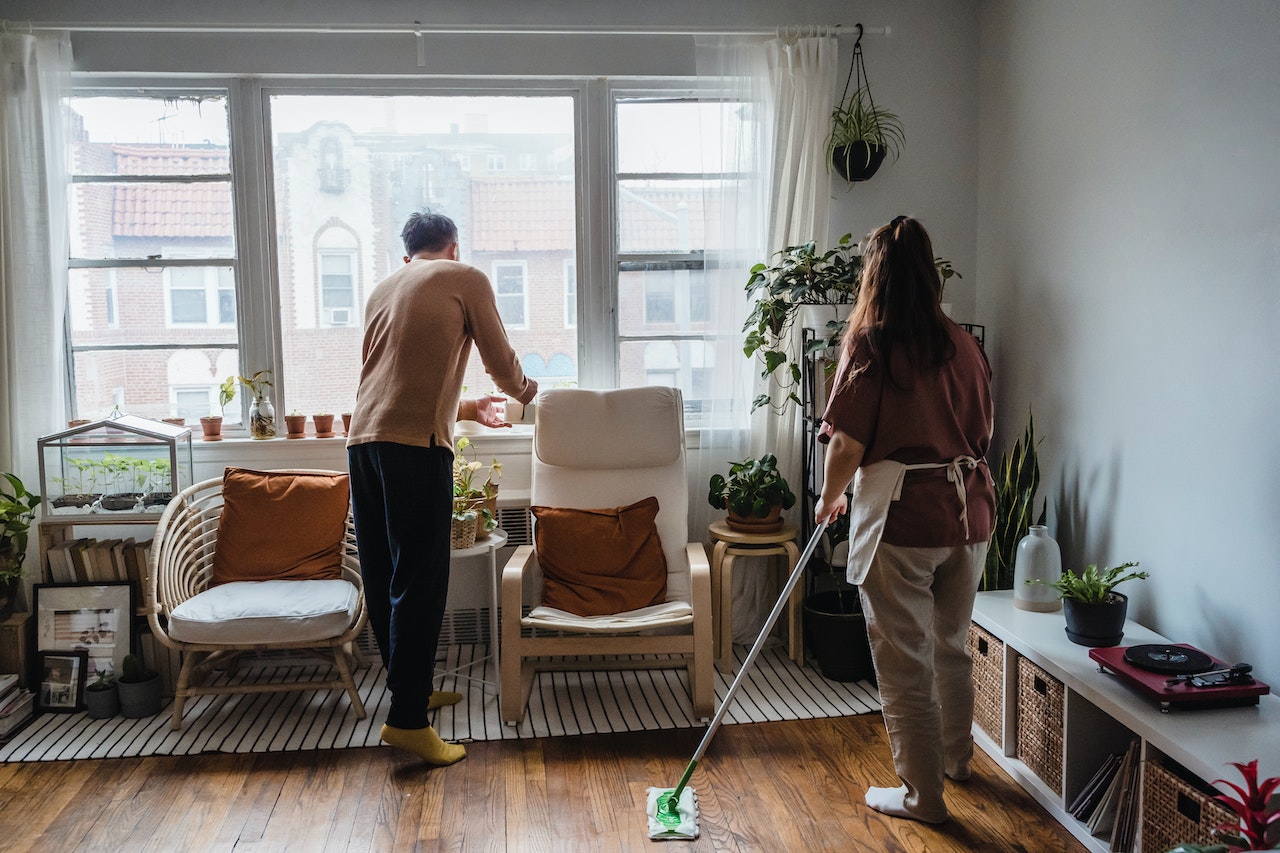 With Vacate Cleaning Perth services, you can rest assured that:
All the processes will be done to your satisfaction.
Every inch of the space will be clean and stainless.
Our team members are very punctual, so they will get your job done as quickly as possible on time.
We use eco-friendly products and advanced equipment.
We have fully trained and trustworthy staff.
Why Vacate Cleaning is Important?
Moving out of a rental property is considered a highly stressful and difficult task. Vacate cleaning is also one of the many moving parts. Your security deposit is also centered around vacate cleaning. Your landlord can deduct some or all of your security deposit due to unclean property. That's why hiring a professional vacate cleaner will be your wise decision. Below are some reasons why vacate cleaning is important:
1. To Ease Your End of Lease Process
Property owners have a clause in a tenancy agreement about pre-occupation conditions of premises. You have to sign an agreement that includes terms and conditions, and your photographs. The landlord expects the rental property to be in the same condition at the end of the tenancy as it was before you gave it to them.
Unclean or dirty premises may halt a part of your bond money. You can charge an allegation of breach of contract or enter into a rental dispute. So, it can create hurdles in your move-out procedure.
So, leave this task to vacate cleaning Perth. They will make your vacate cleaning process easy and ensure you get your security deposit back.
2. Maintain a clean and sanitary environment.
Generally, tenants, as per the agreement, remove all the dust and germs and clean the premises before leaving the rental property. Therefore, property owners examine every inch of the premises and make sure that they are ready for a new tenant.
If you left the building unclean while moving out, the building owner has the right to deduct your whole or a part of security for hiring vacate cleaning services to keep it ready for a new tenant.
If you hire vacate cleaning services to thoroughly clean the premises, you promote a clean, hygienic, and healthy environment.
3. Get Your Security Back Without Any Dispute
One of the vital reasons why tenants have to clean the property at the end of the lease is to get the whole security back without any deduction and dispute.
Keep in mind that you should hire the best vacate cleaning Perth firm who has years of experience in cleaning all kinds of rental properties perfectly.
From washing and dusting to disinfection and sanitizing, the experts in vacate cleaning in Perth will assist you in receiving your bond money in full. The professionals know what specific areas a landlord can check during an inspection, so they do their job accordingly.
4. Leaves Great Impacts on a landlord
Pay extra attention to vacate cleaning if you want to leave a good impression on your landlord. This will help you easily regain security and get good referrals for your next rented property.
There is a possibility that your new property owner can contact the old one to get feedback about you. So, make sure to not leave any loophole that can create obstacles and clean the premises top-to-bottom using eco-friendly equipment and products.
5. Relive Your Stress
Complete cleaning of the tenancy relieves your stress so that you won't face any hurdles and can get your bond back. The tenants who fail to return the property in pristine condition may get into a dispute.
Therefore, we suggest the best vacate cleaning Perth to ensure a spick-and-span state of premises, including kitchen countertops, walking corridors, showerhead, walls, bathroom tiles, windows, and furniture. They also clean hard-to-reach areas like tight spaces between windows and door slides so that you can focus on the other issues of moving out.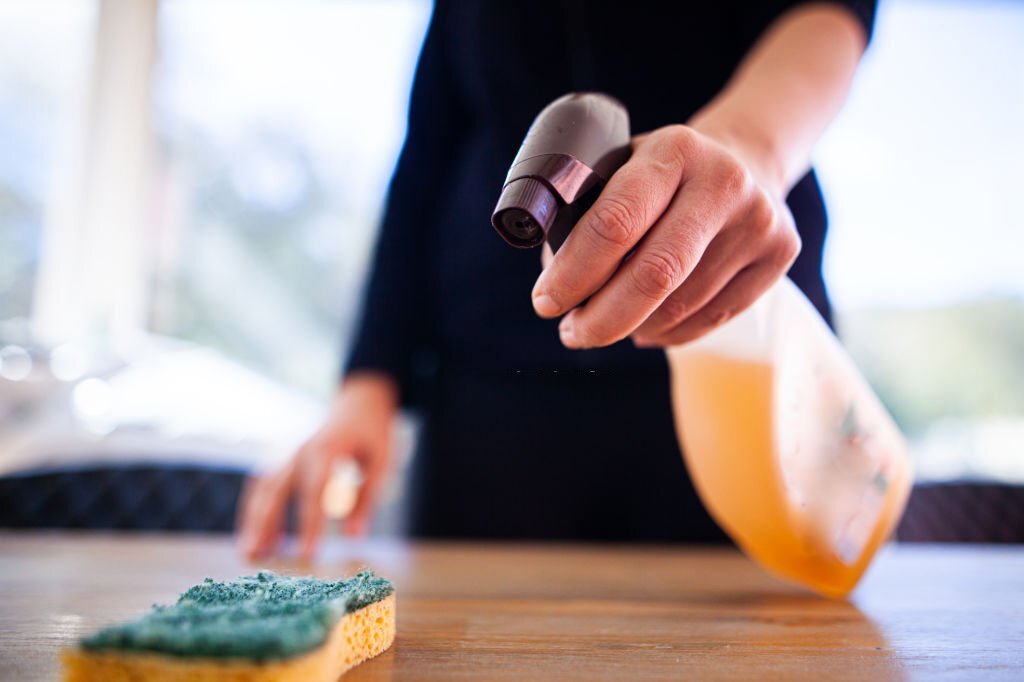 Before hiring vacate cleaning Services
When you need cleaning for your rental property, be sure that the cleaning services you are going to hire contain the following qualities:
1. High Reputation
Attaining an excellent reputation is a tough task. Good feedback and positive reviews are hard-earned qualities. Companies work honestly and trustfully to maintain their excellent reputation.
Before hiring a cleaning firm, make contact with previous customers to get their reviews and experiences with that company.
2. Expertise in the Work
Being an expert in every job is vital, including vacate cleaning services. If companies hire experienced, professional, and expert people, no one can stop them from attaining positive feedback for their in-depth services. Research the company that offers cleaners with professional expertise.
3. Advance Products and Technology
The latest cleaning products and new equipment with advanced technologies make your cleaning process easy and flawless. Ensure that the company you are going to choose provides relevant tools and appropriate technology for in-depth cleaning.
4. Precise and Flawless Customer Service
Good communication plays an important role in making a strong connection between a company and its customers. If a company provides vacate cleaning services that have the above-mentioned qualities, count on that one for satisfactory results. Vacate cleaning Perth has such exceptional qualities.
Why Choose the Best Vacate Cleaning Perth?
Choosing vacate cleaning Perth for end-of-lease cleaning will be your wise decision to make your move-out process efficient. Our highly experienced staff is certified, trustworthy, and dedicated and will take care of your cleaning requirements to your satisfaction. We ensure you the complete return of your security bond without any dispute or conflict. 
Sparkel Commercial Cleaning team has years of experience and has established a sound relationship with tenants and property managers who are well aware of our meticulous, detail-oriented procedures and professional approach to cleaning. We are available 24/7 to make a schedule according to your needs for vacate cleaning.
We hope our reasons for hiring vacate cleaning Perth have made sense to you. With good results and many happy customers in Perth, vacate cleaning Perth is ready to offer quality service at an affordable price. So don't be shy, contact us for a free quote!