We promise results that sparkle! Sparkle Commercial Cleaning is recognized as one of Perth leading end-of-lease cleaning companies. Our team comprises the most experienced cleaners who have been providing an end-of-bond cleaning service for over a decade. In fact, our team is best known for offering a cleaning service that's second to none. We will clean everything from large offices to small units and homes. Regardless of when you hire us, we can also make ourselves available on short notice and still guarantee excellent results.
Our trained and verified cleaning professionals will clean, sanitize and disinfect various areas of a location. The goal is to ensure that the space looks as good as new, if not better. Our cleaning services can also be custom-tailored to your needs.
We also offer customizable high-quality cleaning packages to meet every individual's needs, which may include deep cleaning. Our quick and flexible booking ensures that you avoid any hassles and are assured of excellent cleaning even if you are not available. Our supervisors go the extra mile to comprehend the needs of our customers and deliver results accordingly.
Have a question about our end-of-lease cleaning in Perth? Then give us a call today.
Why Choose Our End Of Lease Cleaning Service?
At Sparkle Commercial Cleaning, there are several advantages of choosing our end-of-lease cleaning service over the competition.
Here are a couple of benefits associated with choosing us for your end-of-lease cleanings:
A complete end-of-lease cleaning solution – We offer in-depth cleaning, including scrubbing, sweeping, degreasing, vacuuming, and mopping the property. The goal is to ensure it (the property) looks, feels, and smells 100% clean.
Backed by a professional guarantee – We back our professional end-of-lease cleaning service with a guarantee. The guarantee is to assure clients that their property will be cleaned as per our agreement, which is based on a thorough lease cleaning checklist.
Superior end-of-lease cleaning in Perth – We have a team of vacate cleaners in the city with the latest tools and training needed to offer an unmatched cleaning service. That is why nobody can offer the type of thorough cleaning we do.
Get a quote upfront – We believe in transparency at every step of the process. Everything from our quote to the final delivery of a clean space is right before your eyes. There are no hidden charges, taxes, or service charges because our quotes are all-inclusive.
Affordable cleaning – We offer an affordable end-of-lease cleaning service and various packages for properties of every size to meet our clients' requirements. The cleaning can include a carpet steam cleaning service, window cleaning, and cleaning the outside of your rental property.
Easy to book – We have a short and quick booking process. Simply fill out our online form, and a team member will get in touch with you. On the other hand, you may also choose to call our cleaning team.
Quick support – Our support is always available ready to assist clients when looking for answers about our lease cleaning process.
Environmentally friendly cleaning methods – Today, it is imperative that we use green cleaning methods and solutions. That's why everything our professional cleaners use is non-toxic and organic. This way, you can be assured of no environmental impact.
Improved cleaning methods – We continue to upgrade our cleaning methods and solutions by adopting the latest machines and techniques. This also ensures that we can provide a speedy tenancy cleaning service.
The Most Trusted End of Lease Cleaners In The City
We know from personal experience that moving your office or home can be tedious, especially when end-of-lease cleaning is your responsibility. It is imperative to ensure that your ex-premises, whether a house, apartment, or office, are adequately and professionally cleaned, or you might lose your lease. Often unprofessional cleaning will mean that your bond isn't returned. That's why hiring a professional to handle the end-of-lease cleaning in Perth is so important.
We are known for using the best cleaning methods, including going room to room and from wall-to-wall carpets and bathrooms, ensuring everything is spotless. Plus, we use cutting-edge tools and cleaning solutions to help spruce up the space, ensuring your bond is returned.
Our team will cover your entire property and clean otherwise hard-to-reach spaces. This will ensure that the property is clean of marks on the wall and floor tiles, cobwebs, dust in the air conditioner filter, door frames and light switches. We will eliminate dust and dirt from every nook and cranny on the property.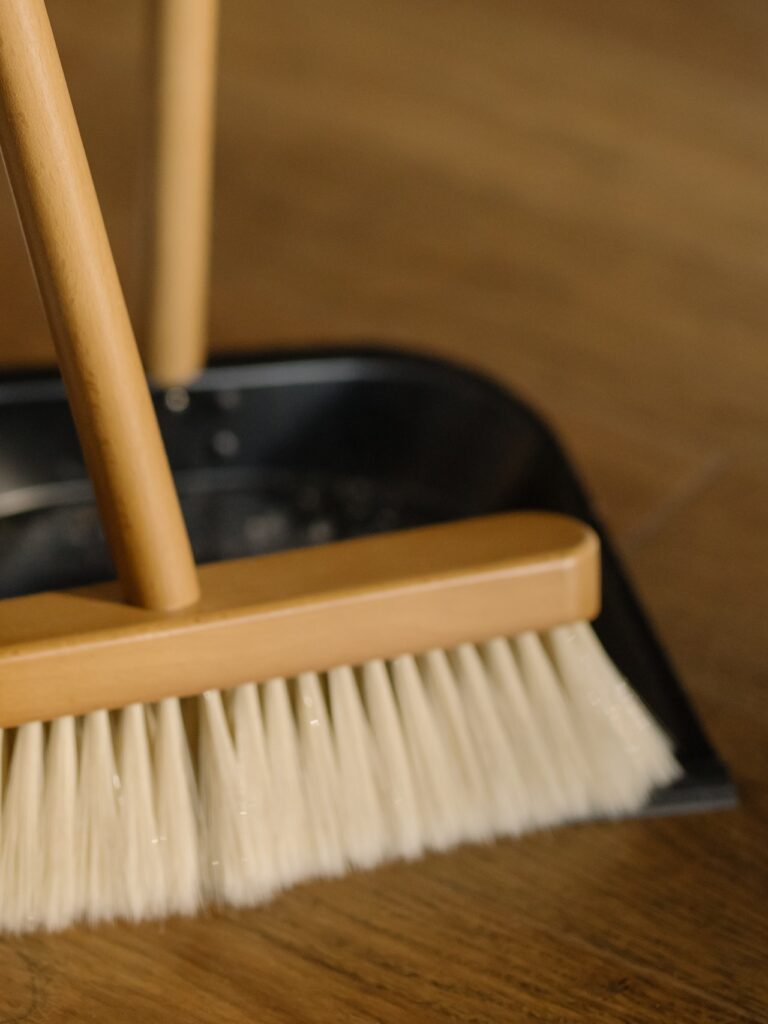 Need a quote for our end-of-lease cleaning service? Feel free to contact us today.
End Of Lease Cleaning Near Me With A Guarantee
When searching for end-of-lease cleaning "near me," many people make the mistake of choosing the cheapest service. Cheap often means that the company is cutting corners, and that means you may not be able to get your bond back. The end-of-lease cleaning company, you hire should do more than just mop floors and clean a few window sills.
Do not jeopardize your bond; call us; our team of professionals has been undertaking end-of-lease cleaning for years, which is why we have what it takes to ensure a 100% clean space is delivered to you in a timely manner. Now your landlord has no excuse to withhold your bond.
Call Us For The Best End Of Lease Cleaning in Perth
Don't leave your end-of-lease cleaning to amateurs; call our professionals. Sparkle Commercial Cleaning has hundreds of end-of-lease cleaning projects under its belt, so you can be assured of getting your bond back.
Call us today to find out more about our end-of-lease cleaning or to get a free no-obligation quote for your property's end-of-lease cleaning project.